UDID Sellers and Non-Developers Running iOS 5 Beta Being Targeted by Apple?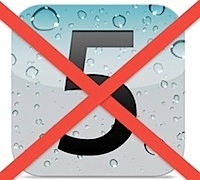 Sign up for free updates
No Spam Guarantee
Apple has begun to crack down on registered iOS developers who are selling UDID activation slots for iOS 5 betas to other users, in some cases sending email warnings to devs, but also deactivating other developer accounts completely. Apple is even flagging some individual UDID's and making the devices unusable, forcing users to downgrade from iOS 5, in an effort to prevent non-developers from using the beta software.
"Get the inside scoop"
Join our mailing list and get insider information about jailbreak release dates. As well as up to date news and reviews. We HATE spam!
Trackback from your site.